KIT-Guidelines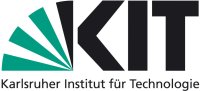 The Guidelines for Responsible and Sustainable Research Data Management at KIT (RDM Policy) were adopted by the KIT Senate and Executive Committee on October 17, 2016.
The KIT has also adopted Rules for Safeguarding Good Scientific Practice.
The rules are based on quality assuring standards and have proven a long term reliability in praxis at the institutions of KIT and its predecessors, Forschungszentrum Karlsruhe GmbH and Universität Karlsruhe (TH).
The rules follow primarily the Guidelines for Safeguarding Good Scientific Practice of the German Research Foundation and the Helmholtz Association as well as recommendations of other institutions in the science or university sector.
The German Research Foundation (DFG) recommends the KIT online course "Good Scientific Practice". In this online course students learn which rules and standards of the scientific system are already relevant during their studies and how research is conducted honestly. The course is accessible to KIT members on the ILIAS learning platform; external interested parties can access it via the Open Courses KIT platform.